Lawns are a fantastic, cost effective way of covering large areas of ground. If well cared for they look fantastic, feel great between your toes and provide a breathing space of calming monotone green that links areas of the garden together. Lawns also keep spaces cooler on hot summer days, soak up water when it rains and help to reduce noise and air pollution. However, busy life styles, smaller gardens and less than ideal growing conditions (due to shade, lack of water or poor drainage) can result in a muddy straggle of turf that is unappealing on the eye and unpleasant underfoot.
The solution could be to ditch the mower in favour of a hard landscaping solution.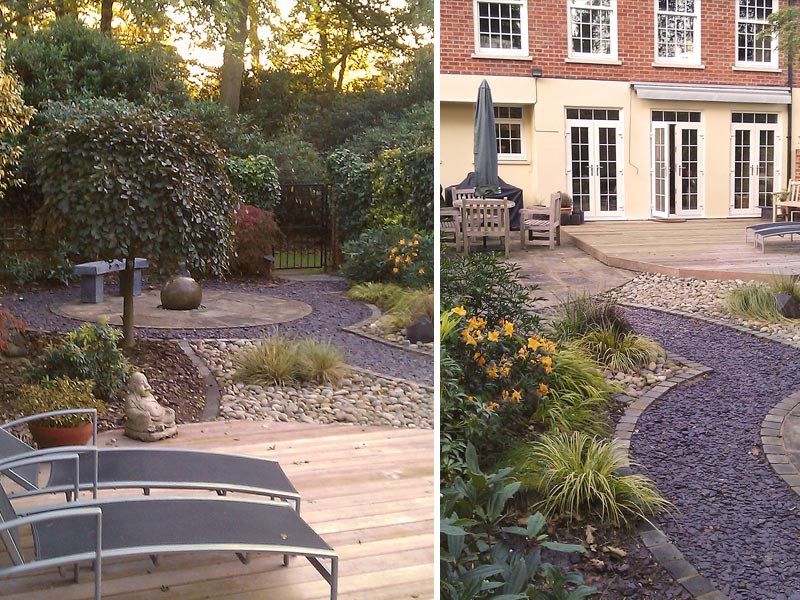 Paving
Paving provides a hard wearing surface that is easy to maintain and allows furniture to be left in place all year round. There are styles to suit most tastes and budgets. However solid paving is not water permeable and costs considerably more to lay than turf.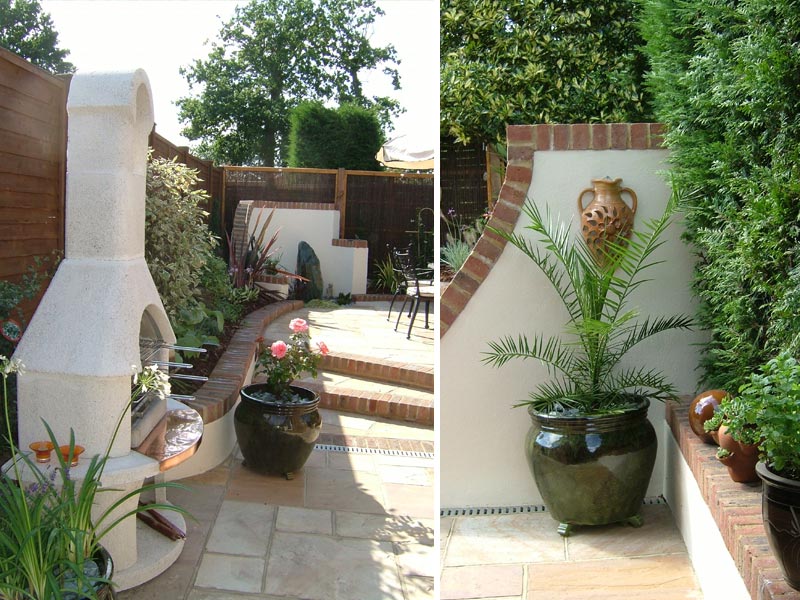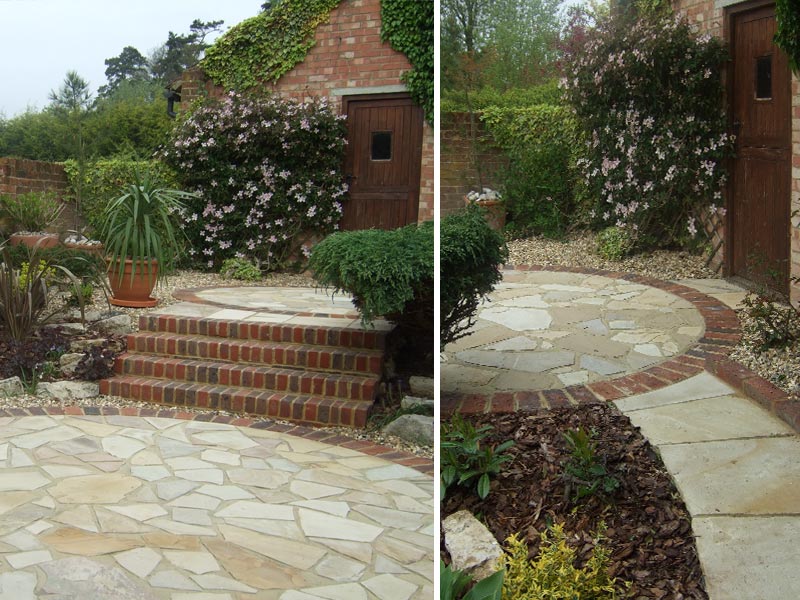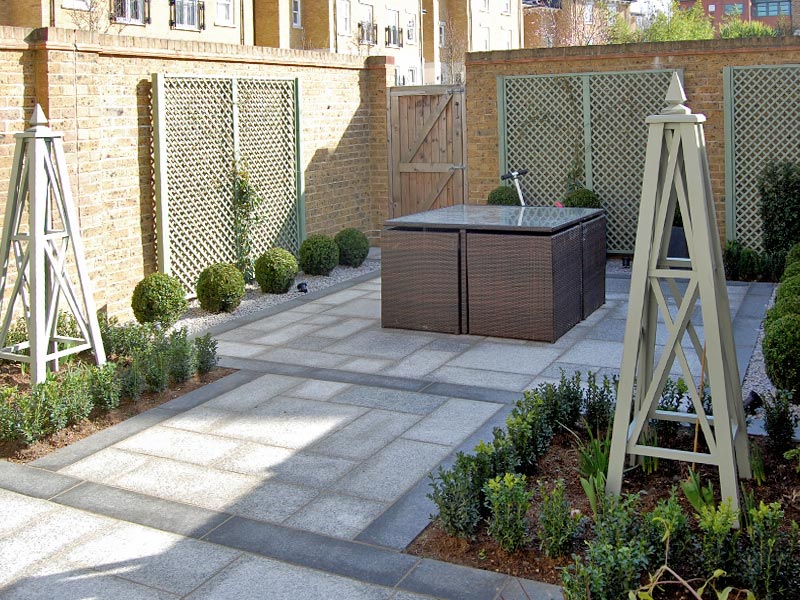 Decking
Well maintained decking feels great underfoot and it easily accommodates changes in levels. Wooden decking does require a bit of looking after to stop it becoming green and slippery in the colder months, so if maintenance is a concern you may prefer a synthetic deck.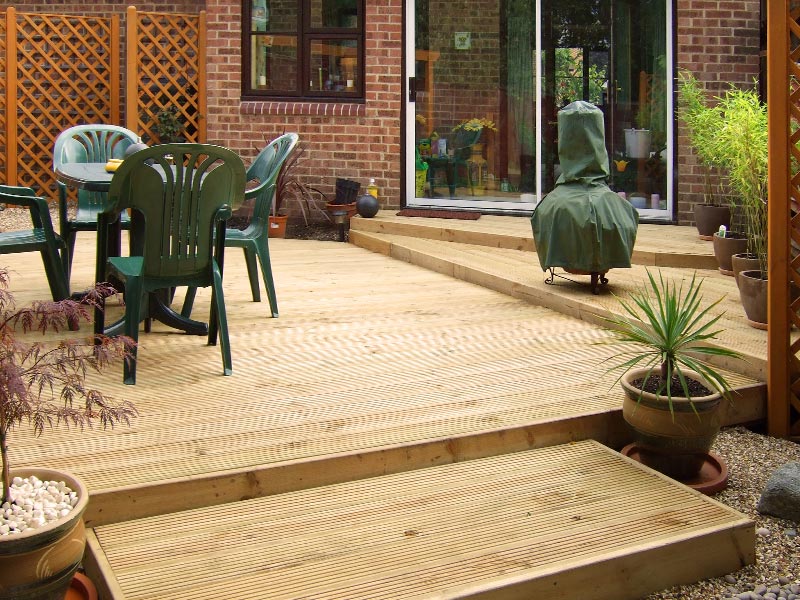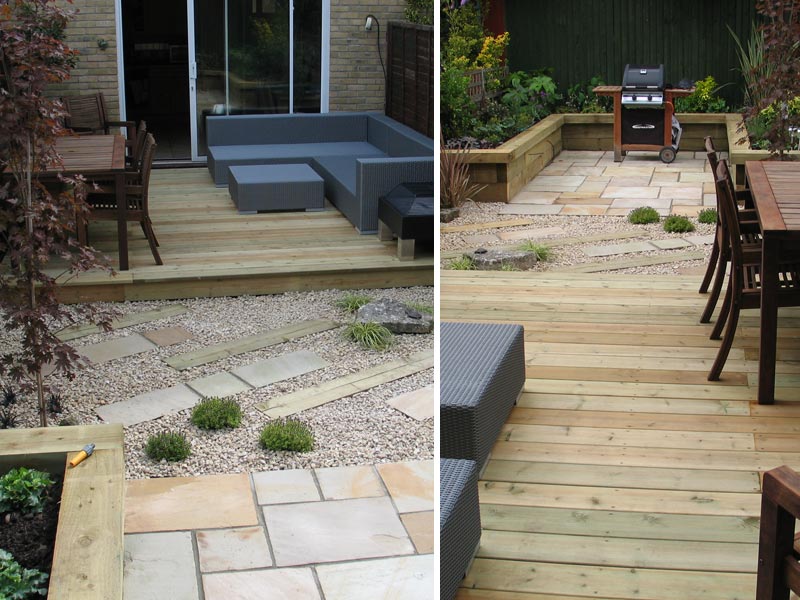 Aggregates: Gravel, Pebbles and Cobbles
Aggregates can provide a cost effective alternative to lawns. Gravel, pebbles and cobbles are easy to work with and can be combined with Mediterranean style planting to great effect. Fine gravel is best avoided in areas where there is a lot of leaf fall as a leaf blower is likely to send it flying.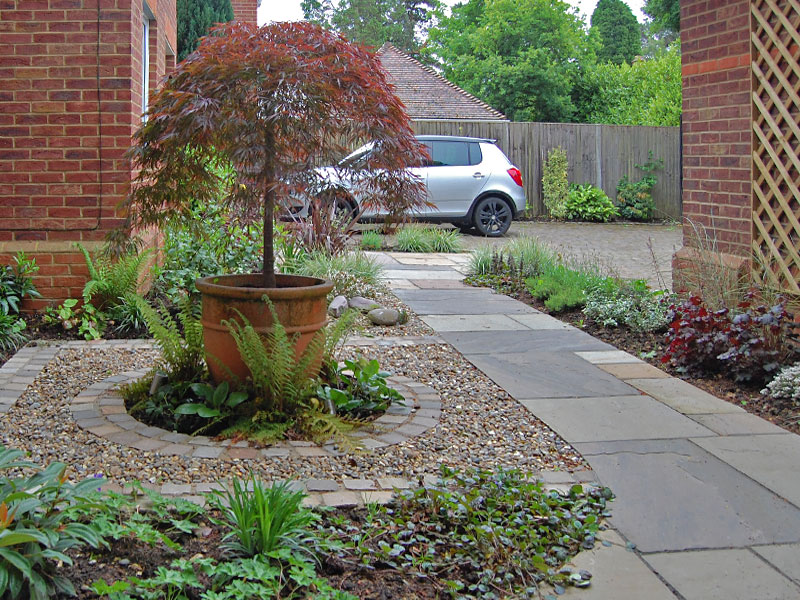 Artificial Lawns
Artificial turf is becoming increasingly popular and can provide a convincing alternative to the real thing. This is an ideal solution for households that love the look of a lawn but lack the time required to maintain one. It can be particularly useful for problem areas under shady trees. One note of caution, it can become quite hot underfoot when used in a suntrap.