We've just been working on a lovely collaborative project with one of our clients. The right-hand side of this garden had been largely designed and hard landscaped before we got involved, but our client wanted some help with the planting and finishing off the rest of the garden. What a wonderful amount of colour for this time of year!
The bold upright thrust of the Phormium in the foreground contrasts with the wafting ponytail grass (Stipa tenuissima) and colourful heuchera rosettes. The combination of colourful leaves and differing textures will provide plenty of interest once the late blooming perennials finally stop flowering.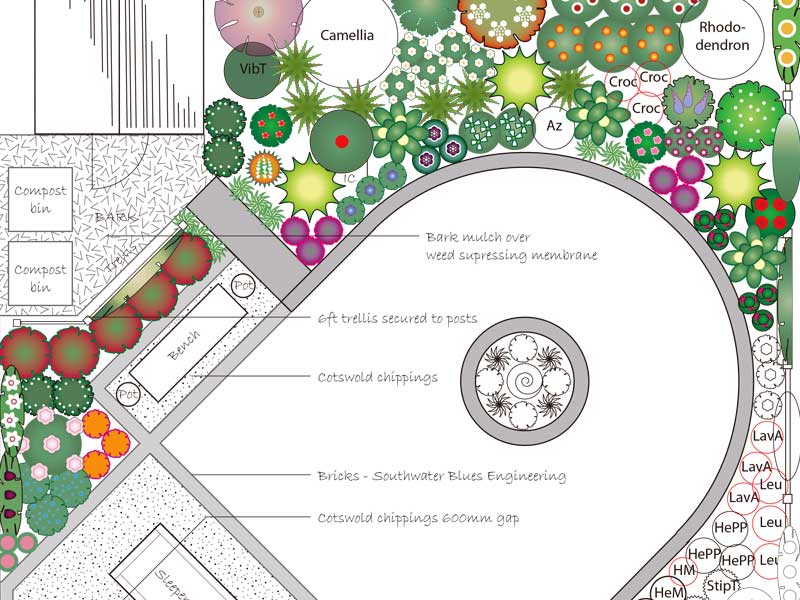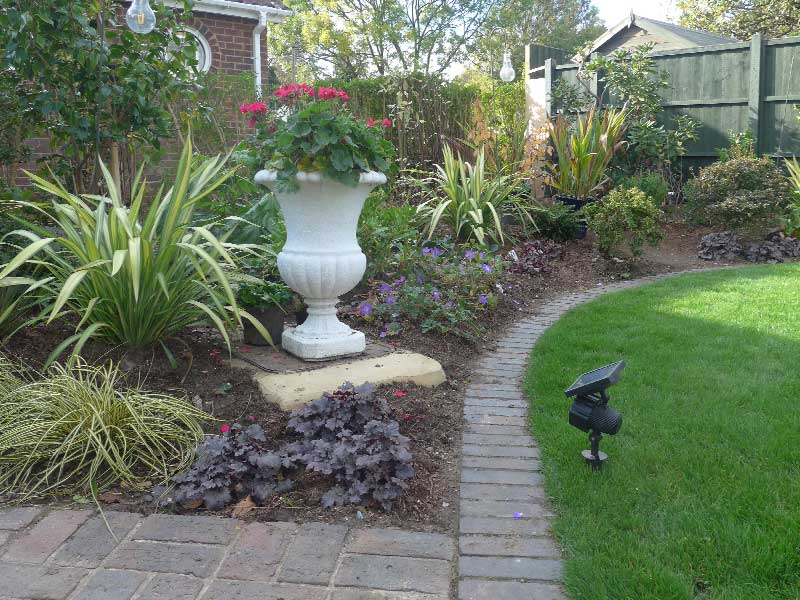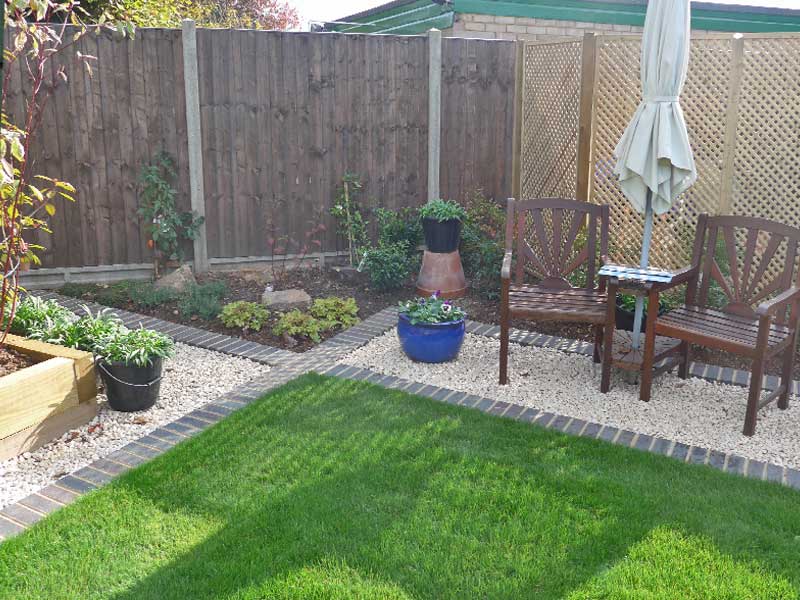 We've added a couple of raised beds for an easy to maintain kitchen garden, with space alongside to sit and watch the veggies grow.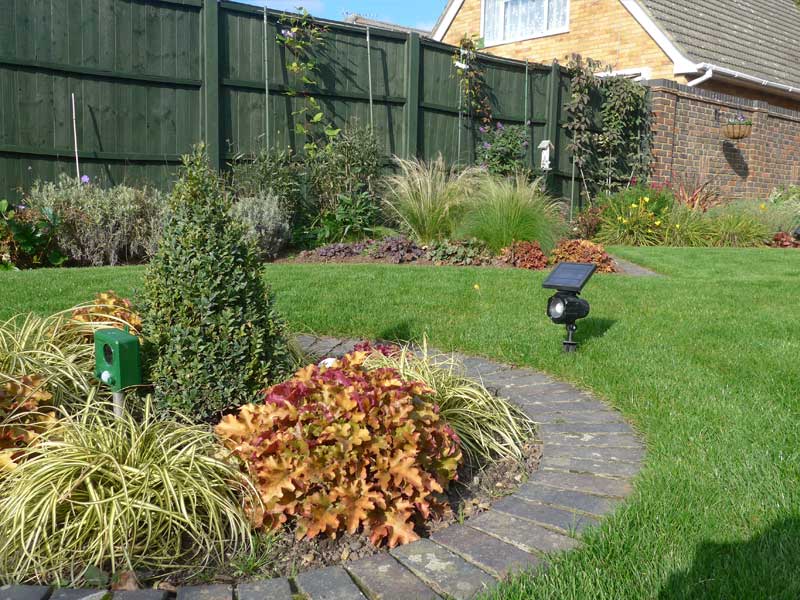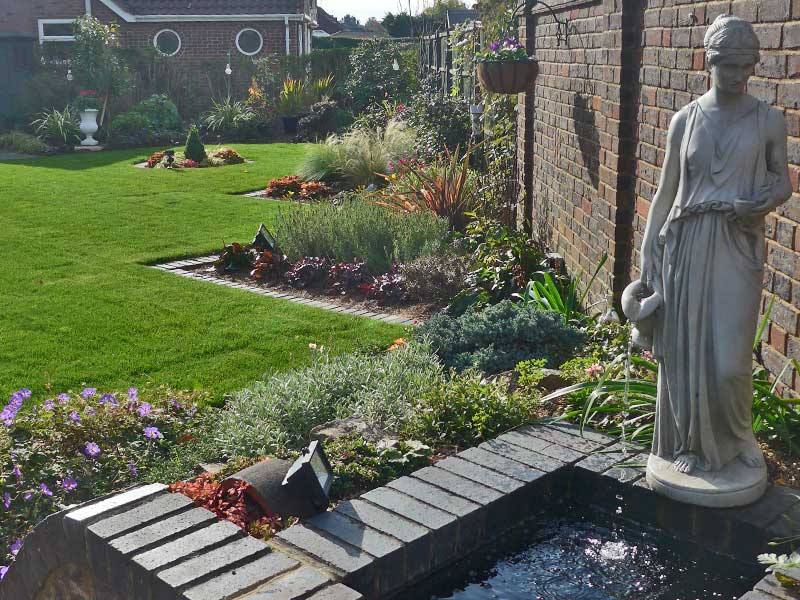 This charming water feature flows into a lower pond at patio height. We reduced the size of the lower pond to free up more circulation space on the patio.