A strong design can dramatically enhance your outdoor living space and maximise the use and enjoyment of your garden. We offer a full garden design service tailored to meet your individual needs and requirements.
Whether you are looking for a modern, low maintenance garden or something more traditional, our bespoke design service provides focused solutions that are as individual as the clients who commission them. Our designers are experienced in creating fabulous designs for gardens of all sizes. We understand that a garden not only has to look good, but it has to be practical too. Our designs take into account each client's likes and dislikes, the usage they demand from their garden and the amount of time they can spare to maintain it.
We offer an initial consultation visit at your property to discuss your requirements in detail. The consultation meeting typically lasts 30 minutes to an hour and it is free and without obligation. During this meeting you will have the opportunity to meet a member of the design team and talk through what you would like from your ideal garden. If you are unsure about what you want, we can talk you through our portfolio to get an idea of the style(s) of landscaping that you are interested in. At the end of the meeting, the designer will confirm how much it would cost to draw up a design for your garden and leave behind a design questionnaire for you to complete if you would like to commission Longacres Landscape to design your garden.
Once we have received your completed design questionnaire we will book in a survey visit. During the survey visit we will take detailed measurements of the space. We will also record key information regarding levels, existing plants and features, soil type/quality, important views etc. The survey drawing then forms the basis for a scaled outline plan.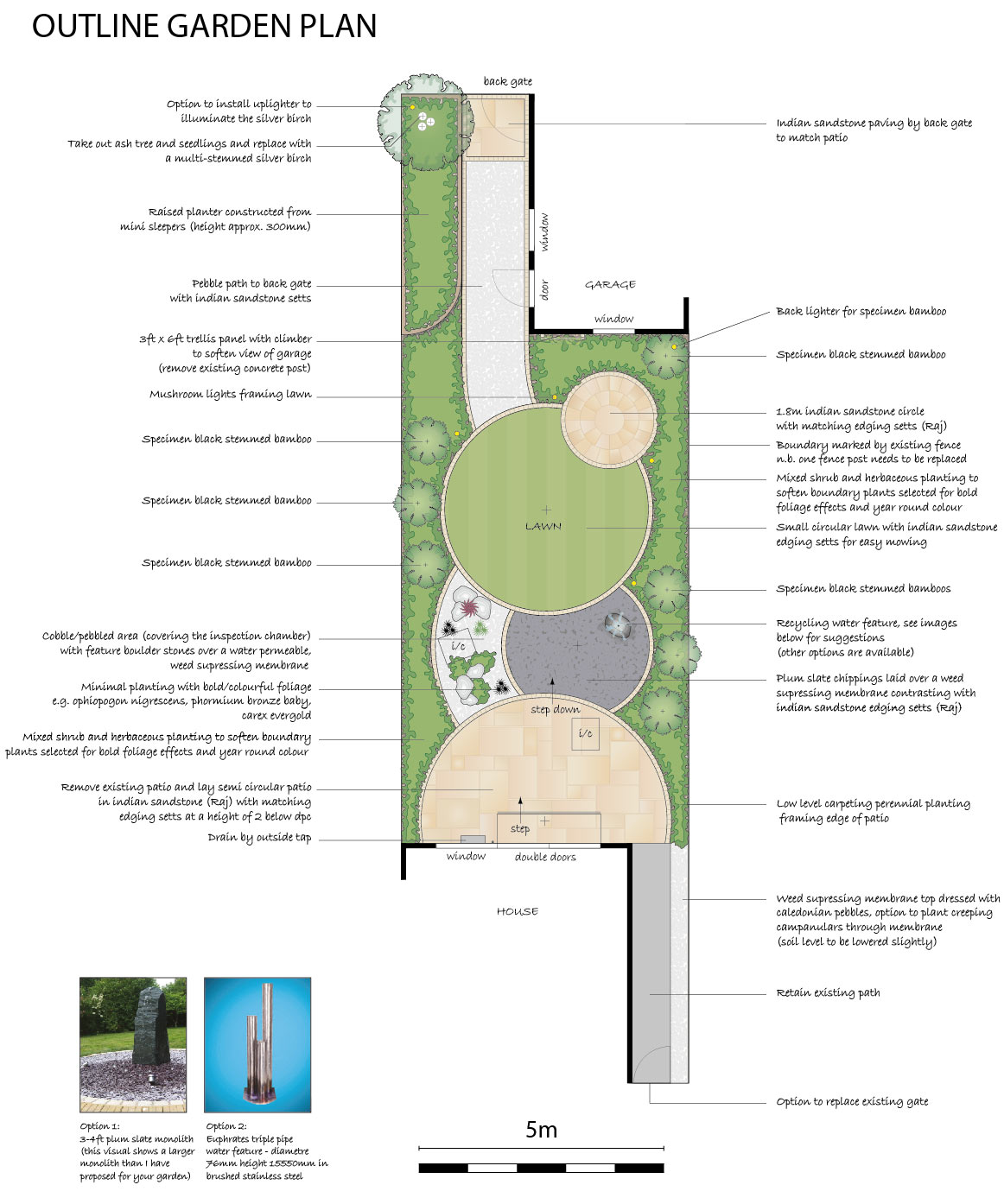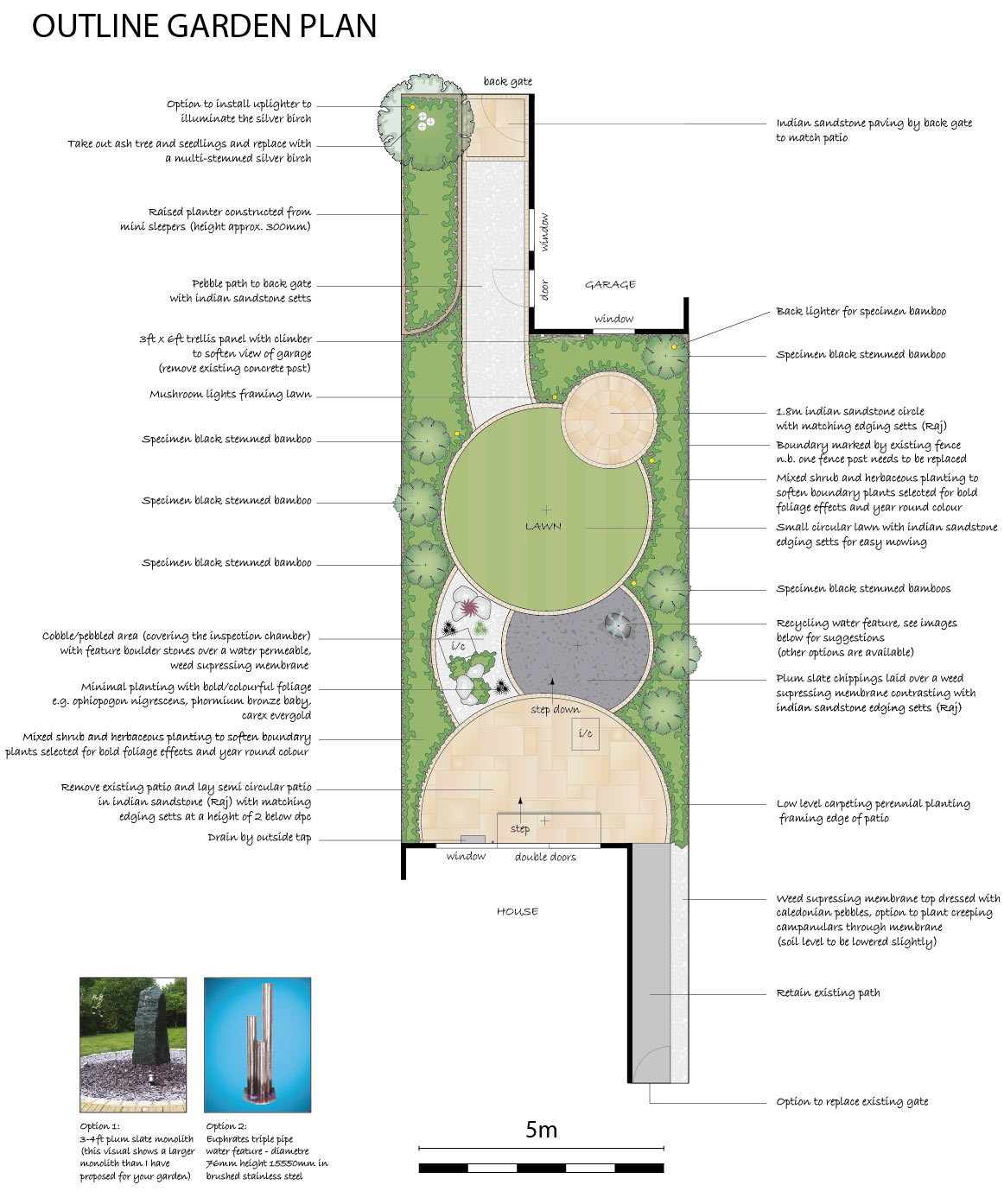 Our outline plans are detailed, 2D drawings, drawn to scale using information gathered from a site survey. They set out all the elements of the design and specify the materials to be used and the type of planting. Supplemental sketches may be included to aid visualisation. We are very happy to spend time with you to explain the design and make any alterations you may require. One complete set of changes is included in the design fee.
Once the outline plan has been finalised we can provide a detailed quotation for its implementation.